Mechanical introduction:
ZM4325 glass edge grinding machine is suitable for different size and thickness of plate glass straight edge and corner grinding, adjust the thickness of the different processing, the digital display table on the beam before (refer to adjust), former chamfering grinding head can move along with the former liang synchronization; Has the advanced structure, high precision, convenient operation, the same thickness can the advantages of continuous processing, are now doing a large processing cabinet facade panels, building glass, door and window glass industries such as glass edge grinding equipment for processing.
Advantage:
◆Base、Beam、Swing frame、upright all is used by high-quality castings, strong and stable body, square beam never deformation.
◆Senior special energy-saving motors 'XINDONGYA' or 'JIANQIANG' brand,advanced turbine gearbox; DELIXI brand electric appliance.
◆2.2KW big range speed governor, JIALI worm gear box, transmission more durable.
◆Chain transfer, thicken square tube frame can load thicken glass to process.
◆The wheel is used by CHAORUI、Oasis New;
◆This machine can accord customer's requirement to design.

Glass straight line edging machine processing at workshop ,strong base and cross beam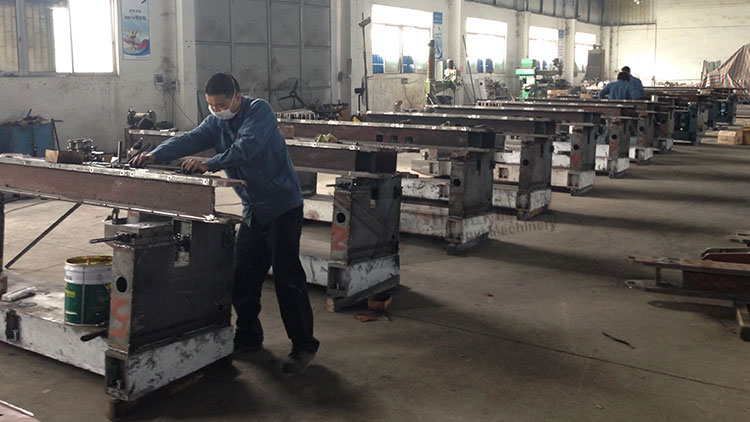 Glass straight line edging machine at workshop 2