Choose the Right Glass Beveling Machine
Nov 08,2018 | View : 2312
When you are looking for the glass beveling machine, I guess you should choose the right type according to the requirements of the industry. Normally there are three kinds of Glass Beveling Machines for you to choose, which are listed below. And you can compare with their characters then make the decision.
Straight Line Glass Beveling Machine
This glass beveling machine is a nine-head bevel and bottom grinding machine, it can complete rough grinding and fine grinding in one time, the polished effect is similar to a mirror surface, with accurate ground angles. Control system uses PLC control, automatic, manual conversion. Man-machine interface clearly shows that the glass thickness, width and angle of hypotenuse, and the remaining glass thickness and various parameters, such as processing speeds, transmission speed using variable frequency adjustment.
Chain plates are made of thicker steel plates and the slide gibs are made with a number of special processing techniques with such features as superior abrasion resistance, deformation resistance, and stable operation etc. The motor of the machine has a solid body, high precision, low-power consumption, suitable for beveling and milling processing of large quantities of glass parts.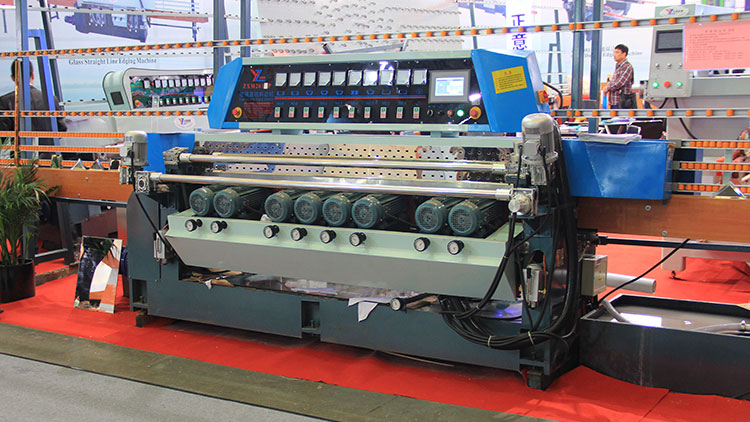 Glass Straight Line Beveling Machine
This 10 or 11 motors beveling machine is design for customer's max bevel width requirement, It is suitable for high-volume glass bevel and bottom grinding; front and rear chain-plate all use thicken steel plate, rigid and strong, not easily deformed, good abrasion resistance, transfer stable, using life is long 2-3 times than peer products; more precision max bevel width, special design can do 80mm more max bevel width.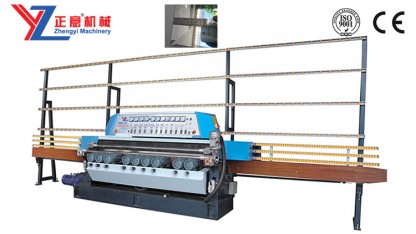 Glass Straight Line Lifting Beveling Machine
The beveling glass machine gives complete grinding that gives excellent mirror surface with absolute angels. And manufacture glass with perfect thickness, an angle of the hypotenuse, and width. They also consider some parameter to create glass with right size and shape. The machine helps to cut glasses with various designs and shapes within few seconds. It is mostly used for manufacturing industry of glass.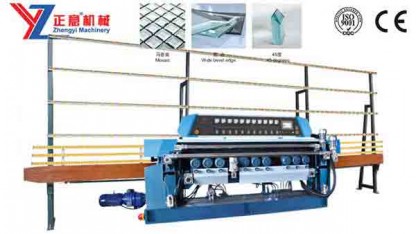 Have you decided to have which one? If you have some questions about them, or you want to know more information about glass beveling machine, you can visit www.zhengyimachine.com or contact us at zhengyi@zhengyi.cc