Glass Grinding Machine
View : 13045 | By Zhengyi
Glass grinding machine equipped with two motors for driving two sand belts to process glass edge. Manual operation, it is facile for glass sharp edging cornered grinding and corner grinding quickly. Suitable for glass doors, windows and the glass before tempering.

The Most Modern yet Affordable Glass Grinding Machine
Our company designed and manufactured the first-class features of the glass grinding machine at the lowest possible price. We have qualified and committed personnel to provide the world-class glass deep processing equipment based on ever-increasing requirements of our customers. We are known by the overall quality of our glass machine solutions. Every feature of the glass grinder plays an important role behind the overall quality and efficiency of operation. We understand this fact and feel conscious on all elements of the glass grinder. Our glass grinders efficiently shape and smooth the overall edges of any glass piece. If you search for the latest design of the glass grinding device available for sale at the most competitive price, then you can directly get in touch with us. We are here to provide the most outstanding glass grinding machine at the cheapest possible prices with an objective to make our customers happy.
The Main Attractions of Zhengyi Glass Grinding Machine
The Zhengyi glass grinding machines convinces due to our optimal grinding results based on precision, speed and process reliability. All our glass grinding machine types satisfy with short set-up times because of rapid width and automatic glass thickness adjustment. Zhengyi offers the right solution for flexibility, reliability and short cycle times for all contours. Our grinding machine get ever-increasing popularity throughout the world in recent times. Some of the foremost reasons behind this popularity are as follows:
· Two motors.
·The most efficient driving of two sand belts.
·An appropriate glass edge processing.
·Manual operation.
·Quick corner grinding.
·Sharp edging cornered grinding function.
·Appropriate for glass before tempering, windows and glass doors.
·1 to 50mm thickness support.
·3KW
·400kg
·1.0x1.0x1.4 dimensions.
We enhance our proficiency to design and develop a wide range of grinding machine in recent times. We invest in the most modern resources for successfully enhancing every aspect of our machines and fulfilling overall expectations of customers. As a beginner to the glass grinding machines, you may have some doubts and seek the professional guidance to clarify such doubts. You can directly get in touch with our friendly customer support team at any time you like to improve your proficiency for investing in the best suitable grinding machine. We listen to every requirement of our customers and guide our customers to choose and buy the most suitable glass grinder after a comprehensive analysis of loads of important factors. We suggest you that considering the total volume of work, budget and other important things before focusing on the latest collection of glass grinders for sale. We reveal crystal clear images and specifications of our glass grinding machine on online. These details assist all new visitors to our website and make a decision for glass grinding machine shopping.
Characteristics of Zhengyi Glass Grinding Machine:
ZSP1510 cross belt glass grinding machine equipped with two motors for driving two sand belts to process glass edge. Manual operation, it is facile for glass sharp edging cornered grinding and corner grinding quickly. Suitable for glass doors, windows and the glass before tempering.
Technical parameters:
1. Total power: 2.2KW;
2. Weight: 250Kg
3. Working table height:930±30mm
4. Glass thickness:2-30mm
Min glass size:100mm*100mm
Max glass size:1500mm*1000mm(Standard table)
5.Air supply requirements:≥0.6MPa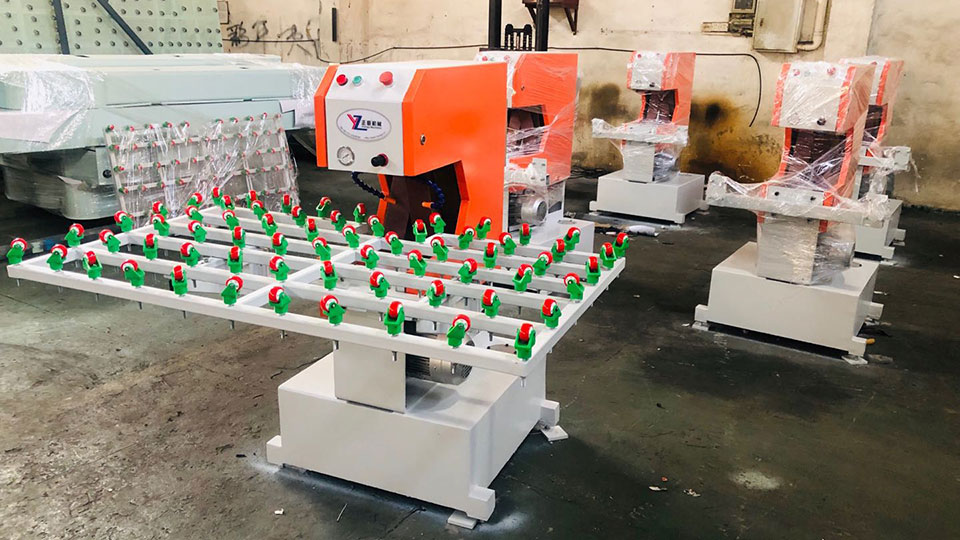 ZSP Cross Belt Glass Grinding Machine

Improve the productivity in your glass production and processing business with innovative and cutting-edge glass machine available at Zhengyi at irresistible offers. The glass grinding device boast of the latest inventions that redefine your glass processing, making it easy and time saving. Manufactured using the utmost quality of materials and designs, these glass grinding machines offer you a long lifespan and enhance your efficiency as they fit perfectly to your daily operations. The grinding machine at Zhengyi come in a vast collection comprising numerous models and features that consider specifications and requirements for different users. Accordingly, you will find the best choice for your tasks. Loaded with powerful water jets, the grinding machine maintain the optimal flow of water to produce the desired outcomes. The high efficiency of these glass grinding machine makes them perform highly while reducing energy consumption so that you save on power bills.
The glass grinding machine are easy to maintain at their optimum performance levels. Due to the ease of cleaning, they are difficult to contaminate with particles, therefore, prevent unnecessary break-downs. Spares and repairs for these glass grinding machine are readily available and accessible. Therefore, their pristine conditions are sustained throughout their lifespans. The glass grinding machine are loaded with impressive safety features to protect operators from unnecessary injury hazards. Enjoy the maximum returns on your investment from the top-notch performance you are about to witness. Explore Zhengyi today and discover alluring glass grinding machine that guarantee you the best value. The increase in productivity will make you realize that they are worth every penny you will spend on them.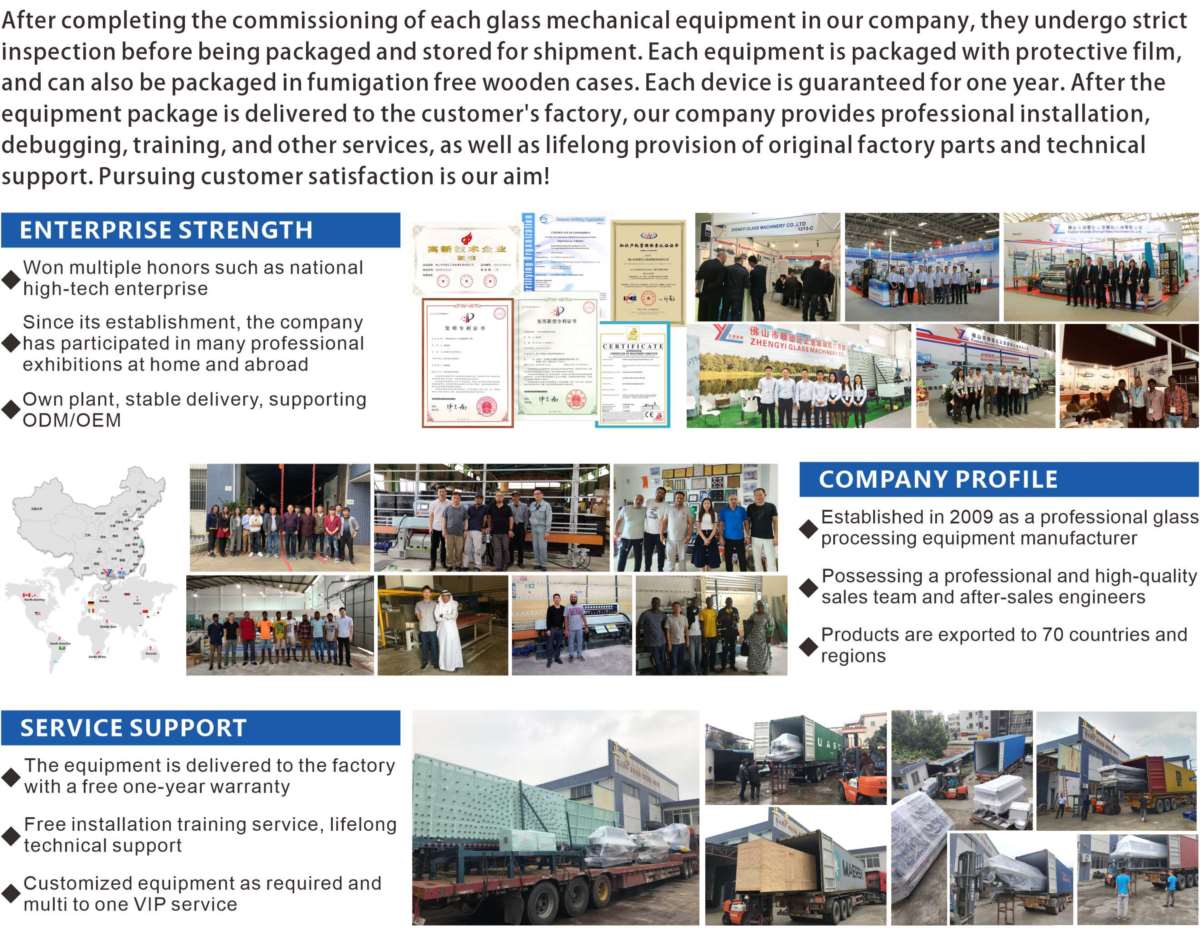 Send Inquiry
Can't find the specific information you're looking for? Have a question ? Contact Us