Specification:
◆ZNWM1320 machine is a new model to improve on the basis of the ZDYM1320,which all possess the function of type ZDYM1320,but also can grind inner circle, ellipse and various special-shaped inner circle.
◆Using vacuum pump to the glass adsorption on the suction cup, with motor drive satellite rotary plate, rotating speed can be arbitrary regulation during work;
◆Install three coarse grinding, fine grinding and polishing. Grinding hypotenuse, bowl shaped grinding wheel is installed, the grinding head tilted back, adjusting the slope angle, to face grinding.
Double worm gear structure without clearance of the shape beveling machine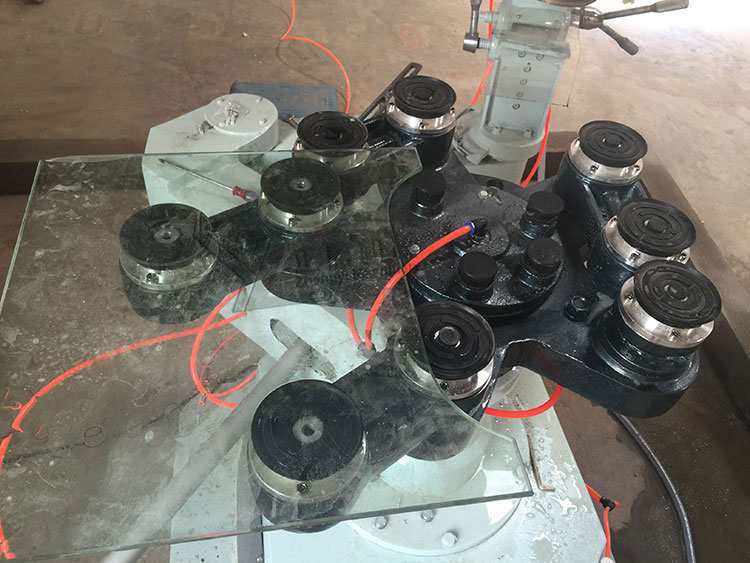 Five star suction cup of the glass shape beveling machine