Characteristics:
This series glass washing machine is suitable for different thickness of glass and lens automatic cleaning and drying, horizontal transmission,8pcs brush rollers cleaning, 6pcs sponge suck; using powerful hot air drying system for drying, the temperature can be controlled automatically and can be freely setting, as well as the conveying speed can be adjusted. The model including: ZYX500, ZYX800, ZYX1200, ZYX1600, ZYX2000 and so on.
Main features:
◆With a horizontal structure, suitable for flat glass cleaning and drying;
◆Mainly from feeding, cleaning, drying and discharging section;
◆The four group brush and three group of sponge roller to suck water, effect is much better;
◆The conveying roller adopts full rubber vulcanized rubber structure;
◆Cleaning parts and water contact parts are stainless steel materials;
◆The mechanical stepless speed regulation, stable performance, reliable and durable.
◆More models, which can be designed with customer requirement.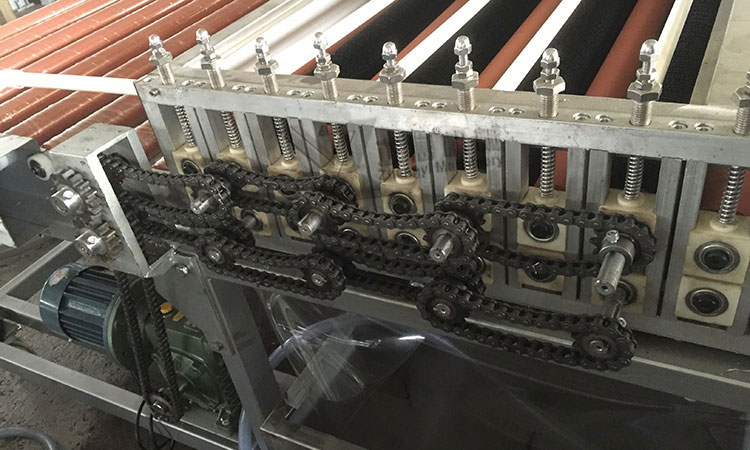 Brush roller drive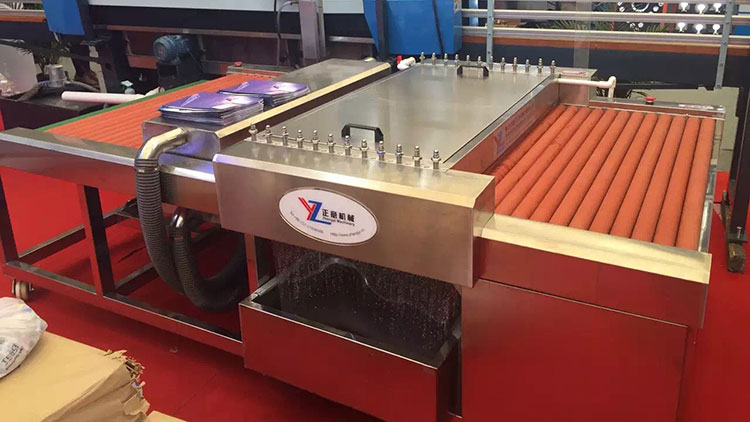 1200mm Encryption type rubber roller glass washing machine