Slate Edging Machine ZM8325-45P
View : 328 | By Zhengyi
ZM8325-45P rock slab edge grinding machine is suitable for edge and bevel grinding of rock slabs, which can be formed and ground into straight edges or sharp corners at one time;

Mechanical introduction:
1. ZM8325-45P rock slab edge grinding machine is suitable for edge and bevel grinding of rock slabs, which can be formed and ground into straight edges or sharp corners at one time;
2. This machine is eight grinding heads, which four grinding heads can swing integrally between 40°-90°, and the other four grinding heads fix the grinding 45° edge;
3. This machine with frequency conversion speed regulation, PLC control touch screen operation, easy to operate.
4. The edging of stone machinery such as rock slabs can be customized on demand, such as: arc edge, OG edge, French edge, etc.
---
Technical parameters:
1. Total power:23KW;
2. Total weight: 3000Kg
3. Grinding speed:0.5-6m/min
4. Glass thickness:3-30mm
5. Min processing size:50*50mm
6. Max processing size:2440*3660mm
7. Overall size: 6.8x1.0x2.5m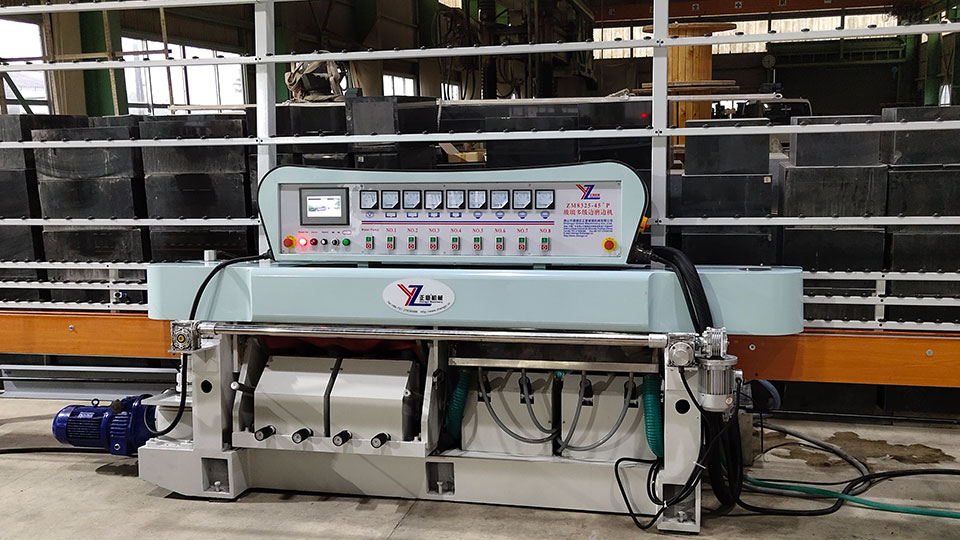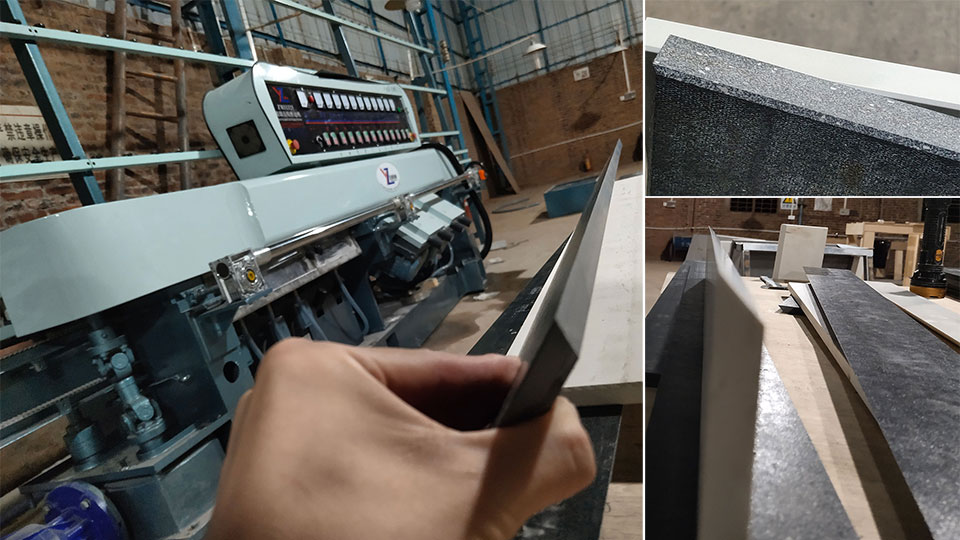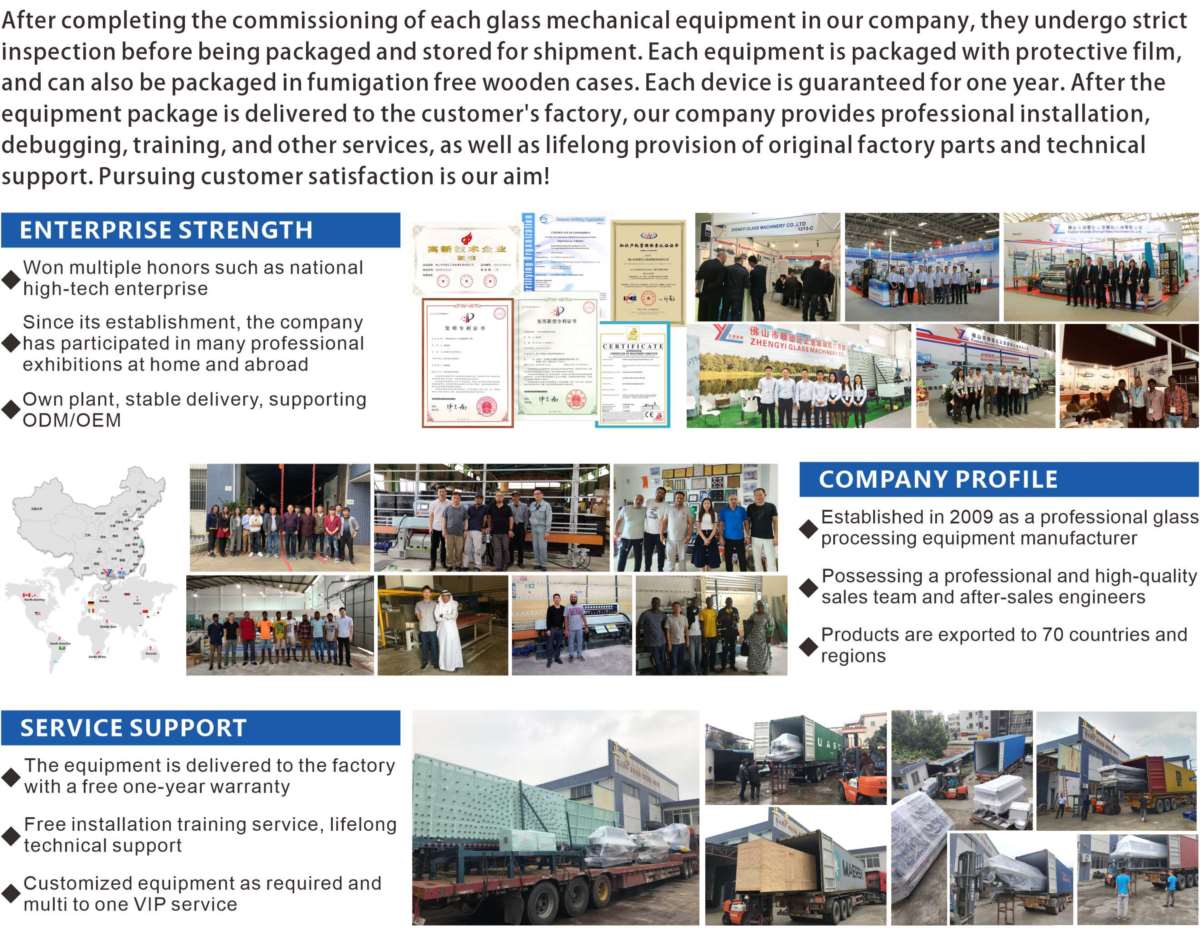 Send Inquiry
Can't find the specific information you're looking for? Have a question ? Contact Us